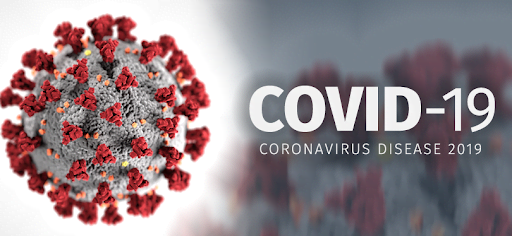 Vaccine Information for Healthcare Providers
NOTE: Changes to this page will occur as additional information about the COVID-19 vaccine becomes available. Please check back for updated information.
The COVID-19 vaccine information and resources provided are intended to support healthcare providers and professionals COVID-19 vaccination efforts in Stanislaus County.
Stanislaus County HSA - Public Health Division aims to protect people against COVID-19, which has greatly impacted our communities. The COVID-19 vaccines are just one of many tools that can help keep our community safe. Stanislaus County's goal is to achieve full community immunity. Until we can ensure everyone is safe from the impact of COVID-19, everyone should continue to mask up, physically distance, and follow all recommendations, even after receiving the vaccine.
Provider Enrollment
Together We Can End the Pandemic!
COVID-19 vaccination has begun and is key to ending the pandemic and getting our communities headed towards a healthier future. A prioritization plan for vaccine allocation was needed because of the initial limited supply of COVID-19 vaccines. Stanislaus County follows the equitable vaccine distribution plan developed at the federal and state level. The plan prioritizes and allocates vaccines to specific priority groups of the population. As more vaccine becomes available from the State more and more groups of people will be authorized to receive the COVID-19 vaccine. More than ever a unified approach is needed, the public health infrastructure alone does not have the human-capital and capacity to vaccinate everyone! Stanislaus County is calling for all healthcare providers and facilities with the ability to receive and administer the COVID-19 vaccine to join the effort.
Answering the Call to Action
To receive and administer the COVID-19 vaccine enrollment in three systems is required. Each system's enrollment information is provided here:
CalVax
Description: CalVax is a centralize system that allows California's providers and facilities to enroll in both the California COVID-19 Vaccination Program and enter into an agreement with the CDC for vaccine and ancillary supply procured and distributed by the federal government. All providers who will administer vaccine must be enrolled in CalVax. The enrollment application will require the IIS number from the Healthy Futures system, license numbers and information on the provider's facility, its ability to receive, store and administer vaccine appropriately. Once approved and enrolled, the system can be used to request vaccine to be delivered directly or received from Stanislaus County's Health Department.
Enrollment Process: Currently the enrollment process is different based on the following:
Providers previously enrolled in COVIDReadi - An email should have been received from no-reply-calvax@cdph.ca.gov with instructions to access CalVax (system replaced COVIDReadi). If no email was received, send an email to Helpdesk.CalVax@calvax.accenture.com.


Providers new to CalVax system - Currently the system is NOT able to support new provider enrollment. The last update given anticipates new provider enrollment will become available the week of January 18, 2021. Please continue to check back here for future updates.
Enrollment Help: For enrollment, program requirements and vaccine distribution contact the COVID-19 Call Center by email at covidcallcenter@cdph.ca.gov or call (833) 502-1245, Mon – Fri 9AM to 5PM. For tech support contact the CalVax Help Desk by email at Helpdesk.CalVax@calvax.accenture.com.
VaccineFinder
Description: VaccineFinder has two features, a provider reporting system (required) and a public search feature that allows the public to "find vaccination services" (optional). Account-registration in VaccineFinder is required, as part of the CDC agreement in CalVax. VaccineFinder is where providers will report COVID-19 doses in inventory daily, as required by the CDC agreement. By completing VaccineFinder account-registration, providers will be offered an opportunity to participate in the "find vaccination services" for FREE. After account approval, providers will receive instructions on how to submit their vaccination services information. Participation in this feature is not required, but highly encouraged; as the CDC will be promoting VaccineFinder for the public to locate COVID-19 vaccination services.
Enrollment Process: Once providers are enrolled in CalVax and with the CDC as a COVID-19 vaccination provider, a VaccineFinder registration email will be sent to the COVID primary coordinator email listed for the organization in section A of the CDC provider agreement. The registration email will be sent from vaccinefinder@auth.castlighthealth.com. The user must click "Create Account" to begin registration. Please note, this is a personalized link that will expire after 7 days. For more information on VaccineFinder enrollment review the VaccineFinder Provider Factsheet or the Quick-Start Guide for Providers.
Enrollment Help: For registration assistance or if the registration link has expired, contact VaccineFinder Help Desk at vaccinefinder@castlighthealth.com.
Vaccination Information for California
Stanislaus County Public Health Division is coordinating COVID-19 vaccinating efforts based on guidance and recommendations from the California Department of Public Health, the COVID-19 California Governor's Vaccine Task Force, and the COVID-19 Vaccine Task Force Working Group.
Frequently Asked Questions
Safe and effective COVID-19 vaccines are one of the most important tools in ending the COVID-19 pandemic. Being vaccinated will help to slow the surge and our community recover from the pandemic.
Pharmacy Partnership Program
The Pharmacy Partnership Program (PPP) for Long-Term Care Facilities is a Centers for Disease Control and Prevention (CDC) initiative that partners with CVS and Walgreens to offer on-site COVID-19 vaccination services for residents of nursing homes and assisted living facilities.
California COVID-19 Vaccination Program
These resources are intended to help providers and facilities that have enrolled or are planning to enroll into the California COVID-19 Vaccination Program.
CDC (Federal) COVID-19 Vaccination Program
These evidence-based strategies and best practices intended to help providers and facilities successfully implement a COVID-19 Vaccination Program. These resources cover vaccination administration, storage and handling, reporting, training and patient education needed to implement a COVID-19 Vaccination Program.
Vaccine Adverse Event Reporting System (VAERS)
Reporting a Vaccine Error