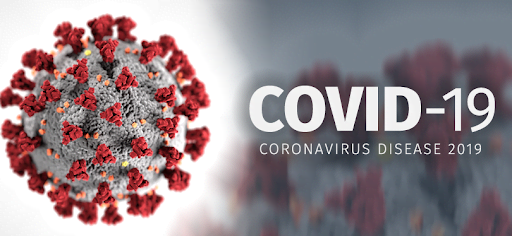 Vaccine Information for the Public
NOTE: Changes to this page will occur as additional information about the COVID-19 vaccine becomes available. Please check back for updated information.
COVID-19 Vaccine: What do you need to know?
COVID -19 vaccinations can help protect you from getting COVID-19. The vaccines help by making your body to create an immune response without having to experience sickness and without being contagious to others. As vaccines become more available, here are a few things you need to know.
COVID-19 Vaccine Safety
Before any vaccine can be authorized or approved for use, clinical trials of COVID-19 vaccines must first show that they are safe and effective. In order for the FDA to issue an Emergency Use Authorization (EUA), benefits of the COVID-19 vaccine must outweigh the risks.
The U.S. vaccine safety system makes sure that all vaccines are as safe as possible. Learn how federal partners are working together to ensure the safety of COVID-19 vaccines.
Common side effects of the vaccine include injection site pain, headache, and tiredness. View a full list of side effects:

---
Benefits of Getting a COVID-19 Vaccine
Based on current information, COVID-19 Vaccination will:
Help prevent you from getting COVID-19
Provide a safer way to build protection
Be an important tool to help stop the pandemic
Getting COVID-19 may offer some natural immunity for a limited amount of time. however, experts don't know how long this protection lasts. The risk of severe illness and death from COVID-19 is greater than any benefits of natural immunity.
Visit the Centers for Disease Control and Prevention for additional information about the benefits of getting a COVID-19 Vaccine.
Continue Safe Habits After Getting Vaccinated
Until everyone is vaccinated, it is still important to follow the recommended safety measures to help stop the spread.
Social distance at least 6ft apart from others
Stay home when sick
Wash hands frequently for at least 20 seconds
The combination of getting vaccinated and following CDC's recommendations to protect yourself and others will offer the best protection from COVID-19. As experts learn more about how COVID-19 vaccination may help reduce spread of the disease in communities, Public Health will continue to update the recommendations to protect communities using the latest data.
---
Frequently Asked Questions
(English

|

Spanish) [pdf]



VACCINATION LIMITATIONS
WHAT TO EXPECT AFTER GETTING YOUR VACCINE?
---
Helpful Links