HSA Volunteer Services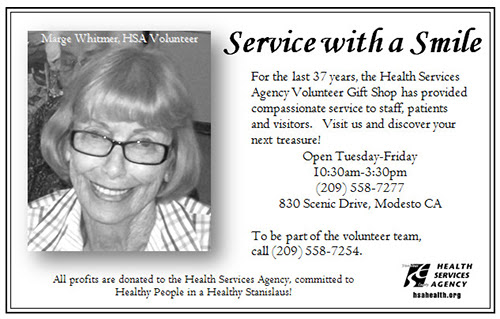 ---
The HSA Volunteer Services is supported through fundraising efforts by volunteers. The main fundraiser is our delightful Gift Shop. Visit us today!
HSA Volunteer Services - Purpose
The Stanislaus County Health Services Agency Volunteer Services is a tax exempt 501 ( c ) ( 3 ) non-profit organization whose purpose is to render service to HSA, its patients and community, and to assist HSA in promoting the health and welfare of the community in accordance with objectives established by the Governing Board of HSA.
The Volunteer Services is managed by the Executive Board. Click here to read our By-Laws and Policies. The Executive Board meets every second Tuesday of the month, and the HSA Volunteers General Meeting occurs every fourth Tuesday of the month.
[top]
Volunteer in the Gift Shop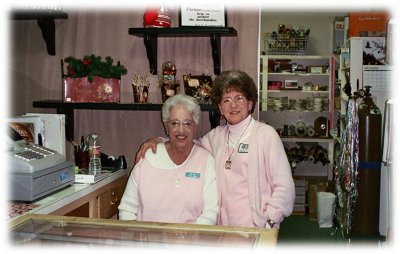 The Gift Shop-830 Scenic Drive Modesto, CA 95354
Visit our inviting Gift Shop and receive service with a smile.
All proceeds are donated back to the Health Services Agency
and its patients.
Volunteer at the Information Desk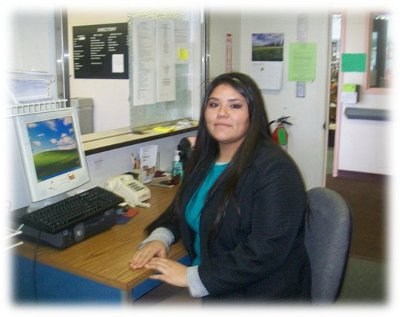 Information Desk 830 Scenic Drive Modesto, CA 95354
Guiding visitors of HSA with kindness and respect.
Volunteer in Public Health and Clinics
All Clerical/Medical Records/Interpreter/RN/Pharmacy/Research
and Project based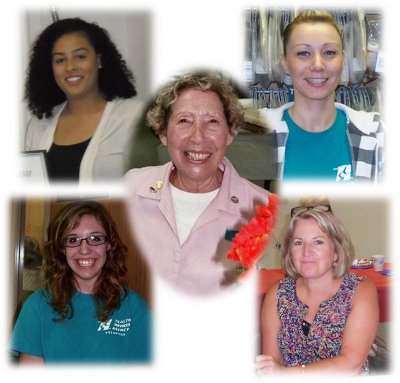 Volunteer as a Board Member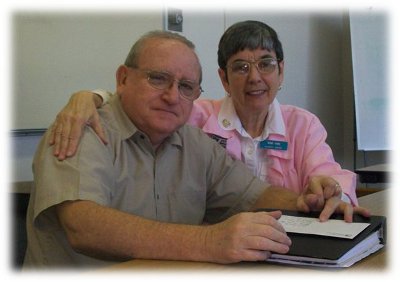 Officers include President, President-Elect, Treasurer, Recording Secretary, and Corresponding Secretary. The Executive Board is also comprised of Chairpersons for various committees. We welcome new members and new ideas to keep our organization thriving.
Volunteer! And be part of the group serving the Stanislaus County community.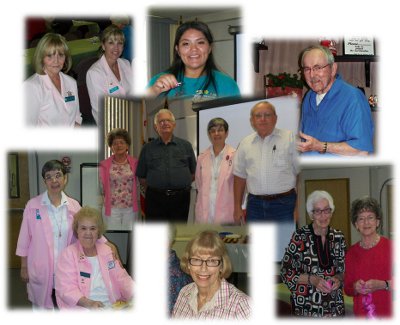 The HSA Volunteer Services is supported through fundraising efforts by volunteers. The main fundraiser is our delightful Gift Shop. Visit us today!
[top]
History
48 YEARS OF SERVICE, 1964 - 2012
In 1964 a small group decided to be a part of their community by starting the Volunteer Services organization. In the last 48 years, Volunteer Services have given more than 880,000 hours, equaling over $8.3 million in saved wages and over $325,000 to help fund special projects and medical equipment. Here's how it all began…
In 1964 Lola Ward, Dottie Strobel, Lorraine Wall, Thelma Antwerpen, and Barbara Hunstable, known as the "Chit Chat Club", from the First Christian Church in Modesto talked with their minister about developing a worthwhile project. He immediately suggested that they inquire about starting a volunteer organization at the Stanislaus County Hospital. This hospital was the only one in Modesto without such a group. After about six months of talks and planning, the group was given approval from the county supervisors.
The newly formed group ran an ad in the local paper for additional members. Six women answered the ad: Florence Arnold, Ruby Duarte, Helen Denny, Claire Dunham, Flora Flowers, and Dottie Stevens. Barbara Hunstable was elected as the group's first president. Their first project was the Information Desk, followed by the distribution of magazines and paperbacks to patients. Soon volunteers were working in the Pediatric ward, helping the Occupational Therapy Department, developing a pink cart to carry magazines and toiletry items to patients, refurbishing several areas to be used as waiting rooms, and giving Christmas gifts to the patients. The Gift Shop, bake sales, and boutiques came later. The first paid coordinator was Agnes McCabe, R.N.
Since 1997 the facility at 830 Scenic Drive and clinics throughout the county has been known as the Stanislaus County Health Services Agency. It is now 48 years later and the volunteers are still meeting their day to day challenges in determination to do the best job possible. The volunteers' friendly smiles and cheery uniforms help make each day brighter for the patients. All volunteers continue to be proud of their accomplishments and look forward to serving HSA for many more years!
[top]
Funding History
EQUIPMENT AND PROGRAMS FUNDED
1979 TO 2012
1979
Meditation Room

Planned, Decorated and
Furnished By Volunteers.

$5,000.00

Picnic Tables With Benches - Eight for 830 Scenic Drive
Funding Cost and Year Not Available.

1987
Seven Scholarships for Nursing Staff and Medical Equipment
$9,432.57
1989
Directory in Main Lobby and Sub-Directories Throughout Main Bldg
$5,560.00

Ultrasound Stethoscope,
Family Practice Center

$613.00
$20,605.57
1990
6,324.68
1991
$ 927.78
1992
$17,822.95
1993
$3,874.53
1994
$30,365.13
1995
$7,846.60
1996-1997
$42,697.69
1997-1998
$12,235.88
1998-1999
$20,762.24
2000-2001
$31,855.00
2002-2003
$27,298.00
2003-2004
$6,750.00
2004-2005
$5,932.75
2005-2006
$19,436.73
2006-2007
$20,626.27
2007-2008
$20,059.00
2008-2009
$2,895,73
2009-2010
$8,607.80
2010-2011
$11,871.91
2011-2012
$4,895.52
2012-2013
$6,466

Dietary Department (Main Campus, YEAR UNKNOWN)

$11,000
Other funded programs and equipment information not available
for years before 1979, 1980 to 1986, and 1988.
TOTAL 1979 - 2013
$330,157.80
[top]
Special Projects
The Stanislaus County Health Services Agency Volunteer Services has designed and funded many projects at HSA over its 48 years of service. Below is a list of some:
Special Projects Funded:
Asthma Flags
Audiometer
Backpack Project
Benches
Books
Bus Passes
Cell phones
Copiers
Digital Camera
Display Cases
Flagpole
Furniture
Health Displays
Inpatient Christmas Gifts
Landscaping
Main Lobby Directory
Meal Tickets
MJC Nursing Scholarship
Momobile
Nursing Drapes
Nursing Scholarships
Pediatric Toys
Picnic Tables
Pillows for Chemo Patients
Plaques
Printers
Raggedy & Andy Dolls
Recovery Room Project
Resident Doctor Licenses
Scanners
School Art Project
Shelves, Carpets
Surgery Teddy Bears
Waiting Room Furniture
Wheelchairs
Medical Equipment Purchases:
Analyzer
Blood Pressure Machines
Digital EKG Machines
Dishwasher for Lab
Doppler
Educational Videos
Electrocautery Units
Explosion Proof Freezer
Fluorescent Light for Microscope
Henocue Hemoglobin
Laparoscopic Camera
Microscopes
Nitrogen Tank
One Spot Dinanalysis
Otoschopes/Opthalascopes
Pediatric Datascope
Pediatric Scale
Spirometer
Teaching Scope - Cystoscope
Teaching Scopes
Toco Transducers
Ultrasound Stethoscopes
X-Ray Unit
Annual Programs Funded:
Adopt-A-Family
Pediatric Clinic Stickers
Scholarships
[top]
Becoming A Volunteer
Experience the positive impact started by six inspiring individuals that has touched so many lives in your community. Join!

To find a current list of HSA Volunteer Opportunities, please visit: http://www.volunteermatch.org/
Type in your local zip code and click SEARCH.
On the left-hand side, under "Cause Areas", select Health & Medicine to view our specific listings!

For ALL Health Services Agency listings, Visit Volunteer Match:


The HSA Volunteer Application is available in [PDF].
Type directly into the form, save it, attach it and email it to Joyce Decker, Director of Volunteer Services at jdecker@schsa.org,
OR Print and return it to:
Health Services Agency
Volunteer Services
830 Scenic Drive
Modesto, CA 95350
You will be contacted by phone, mail or email within 7 business days.
You may also contact Volunteer Services directly at (209) 558-7254.
Examples of Volunteer Areas:
Gift Shop- Sales Clerk, Buyer, Merchandiser, etc.
Information Desk
Clerical-Clinical and Administrative
Interpreter
Medical Records
Nursing
Pharmacy
Human Resources
Information Technology
Virtual projects
Or tell us how you would like to contribute!
[top]
Donate to Volunteers
Please contact Joyce Decker,
Director of Volunteer Services at jdecker@schsa.org, for more information!