Coronavirus Testing
COVID-19 tests are quick, easy, and free.
Widespread testing provides a more accurate picture of how many cases exist in our community. It allows us to identify cases and increase our understanding of COVID-19 community transmission so we can be prepared in stopping an outbreak.
As California continues to phase out underutilized state-run COVID-19 testing and treatment sites, testing remains an important and easy way to prevent the spread of COVID-19. Over the counter (OTC) tests can be purchased at retail locations or ordered through health insurers or the federal government. Additional testing options may be available through health care providers.
If you test positive for COVID-19:
Speak with your primary care provider to see if you're eligible for COVID-19 treatments. If you do not have a primary care provider, visit sesamecare.com/covid for a telehealth appointment.
Who should get tested?
You should get tested in the following situations:
Regardless of Vaccination Status:
As soon as you begin having COVID-19 symptoms.
5 days after close contact with someone with COVID-19.
If you work in a healthcare setting, you may have additional requirements.
You may want to get tested to help slow the spread in the following situations:
You live in a congregate setting, such as a homeless shelter or college dorm.
You work in a high-density workplace, such as a factory.
You work somewhere where you are at high risk of encountering someone with COVID-19, such as public transit, restaurants, and retail.
Visit the CDC Website and CDPH Website to read the full guidance.
Where can I get tested?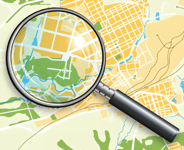 Search the State of California's interactive map to find a test site near you.
You can also pick up free At Home COVID Test Kits at the following locations, while supplies last:
Facility
Address
City Halls
Ceres City Hall
2220 Magnolia St, Ceres, CA 95307
Patterson City Hall
1 Plaza, Patterson, CA 95363
Turlock City Hall
156 S Broadway STE 235, Turlock 95380
Waterford City Hall
101 E Street, Waterford CA 95386
Libraries
Modesto Library
1500 I St, Modesto, CA 95354
Salida Library
4835 Sisk Rd, Salida CA 95368
Additional Locations
El Concilio
1314 H St, Modesto, CA 95356