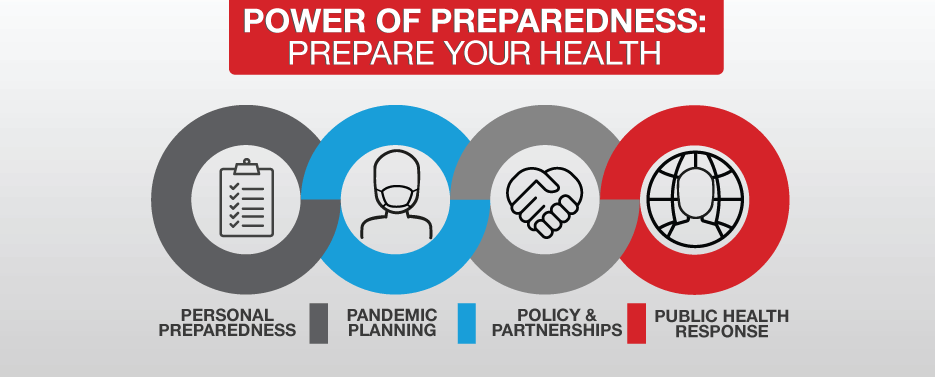 Emergency Preparedness
Emergency Preparedness Program (EP) protects the health of the community by engaging in collaborative, community focused emergency health planning to prevent public health emergencies. The health and safety of our community are our primary concerns. EP focuses on preparedness and response activities related to the health impact of any emergency in the county including infectious disease outbreaks, natural disasters, and terrorism.
Personal and Family Preparedness
Is your family ready in the event of an emergency, whether it's personal or community wide? In any event, preparedness starts at home. It includes being ready for emergencies wherever you may end up spending time including at work, in your car, or while shopping. Your family may not be together when disaster strikes, so it is important to plan: how you will contact one another; how you will get back together; and what you will do in different situations.
A good first place to start is putting together a plan by discussing these 4 questions with your family, friends, or household to start your emergency plan:
How will I receive emergency communication, alerts and warnings?
What is my shelter plan?
What is my evacuation route and plan?
What is my family/household communication plan?
What you do now can help you and your family better respond to and recover from disaster. These three steps will help you start down the path of being better prepared:
Make an emergency plan
Build a Kit
Stay Informed
For more information and tools to prepare, visit ready.gov.
Are you Prepared for Public Health Emergencies?
To learn more information about different types of emergencies and what to do for each, click on the links below:
Helpful Links:
Stanislaus County Medical Reserve Corps (SCMRC)
California Health Alert Network (CAHAN)