COVID-19
Get vaccinated and stay up to date with boosters to protect our community from COVID-19! Make an appointment or walk into a clinic today!
Visit MyTurn.ca.gov or call (833) 422-4255 to make an appointment.
Mon - Fri

Public Health Immunization Clinic

Address:
401 Paradise Rd. Suite E
Modesto, CA 95351



---

---
Vaccine providers are now using the updated vaccine recipe for all vaccinations and have simplified the vaccination schedule. Visit CDC's Stay Up to Date with COVID-19 Vaccines Page to view the simplified schedule.
When Should I get tested?
You should get tested in the following situations:
As soon as you begin having COVID-19 symptoms
As soon as you are notified of having close contact with someone with COVID-19
3-5 Days after having close contact with someone with COVID-19
If required by your school or workplace
Visit the CDC Website and CDPH Website to read the full guidance.
Where can I get Tested?
At-Home COVID tests can be purchased at retail locations or ordered through health insurers. Additional testing options may be available through health care providers.
You can also pick up free At Home COVID Test Kits at the following locations, while supplies last:
Facility
Address
City Halls
Ceres City Hall
2220 Magnolia St, Ceres, CA 95307
Patterson City Hall
1 Plaza, Patterson, CA 95363
Turlock City Hall
156 S Broadway STE 235, Turlock 95380
Waterford City Hall
101 E Street, Waterford CA 95386
Libraries
Modesto Library
1500 I St, Modesto, CA 95354
Salida Library
4835 Sisk Rd, Salida CA 95368
Additional Locations
El Concilio
1314 H St, Modesto, CA 95356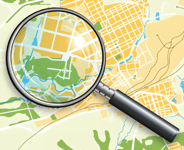 Search the State of California's interactive map to find a test site near you.
If you test positive for COVID-19:
Speak with your primary care provider to see if you're eligible for COVID-19 treatments. If you do not have a primary care provider, visit sesamecare.com/covid for a telehealth appointment.
Cases
Testing
Hospitalizations
Vaccines
COVID-19 Statistics
Due to the wide use of at-home antigen tests (results unreported), local case data is a less valid tool for monitoring trends and will no longer be updated on this dashboard. For daily updates on confirmed cases and vaccine data, please visit California COVID-19 Dashboard for Stanislaus County.
Coronavirus Information & Guidance
Social Media Updates
The StanCounty Health Services Agency Facebook feed may take a few seconds to load...
StanCounty Health Services Agency on Facebook