Urgent Care Center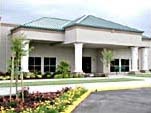 Urgent Care is open from 5:30 p.m. until 9:30 p.m. Monday through Friday and from 10:00 a.m. until 6:00 p.m. on Saturday and Sunday. Urgent Care is closed on most County recognized holidays.
The Urgent Care Center is designed to provide prompt treatment of minor injuries and illnesses. No appointments are necessary. No emergency services are provided at the Urgent Care Center.
Staffed by physicians and physicians assistants, the center is located at the West Modesto Community Center at 401 Paradise Road, Suite E in Modesto.
The Urgent Care Center is typically closed during the following County observed holidays. NOTE: Dates are subject to change. Please contact the clinic for a listing of current holiday observances:
Christmas Eve
Christmas Day
New Year's Day
Dr. Martin Luther King Jr. Day
Presidents' Day
Memorial Day
Independence Day
Labor Day
Veterans Day
Thanksgiving Day and the day after.
---